Anniversary was written by Duran Duran: Simon Le Bon, Nick Rhodes, John Taylor, Roger Taylor, Graham Coxon, Erol Alkan. It is Duran Duran's 42nd single and the third single released from the album Future Past. Future Past is the band's 15th album.
The video was directed by BAFTA winner Alison Jackson, and was filmed at Belvour Castle in Leicestershire and features lookalikes of: Billie Eilish, Lady Gaga, Queen Elizabeth II and the Royal Corgis, Brad Pitt, Elton John, Daniel Craig, Madonna, Dolly Parton, Vladimir Putin, Cher, George Clooney, Victoria and David Beckham, Greta Thunberg, Ariana Grande, Kim Kardashian, Jennifer Lopez, Naomi Campbell, Megan Fox, and many more. The real Yasmin Le Bon also makes an appearance.
Filming Location: Belvoir Castle was the home of the Duke of Rutland, where the generations of the family lived for almost a thousand years. Four castles have stood on this spot since 1067. Besides the Duran Duran video, The Belvoir Castle has also been featured in Netflix's The Crown, the 2006 Tom Hanks movie The De Vinci Code, and others! The Duchess of Rutland's son, Hugo, makes an appearance in the video.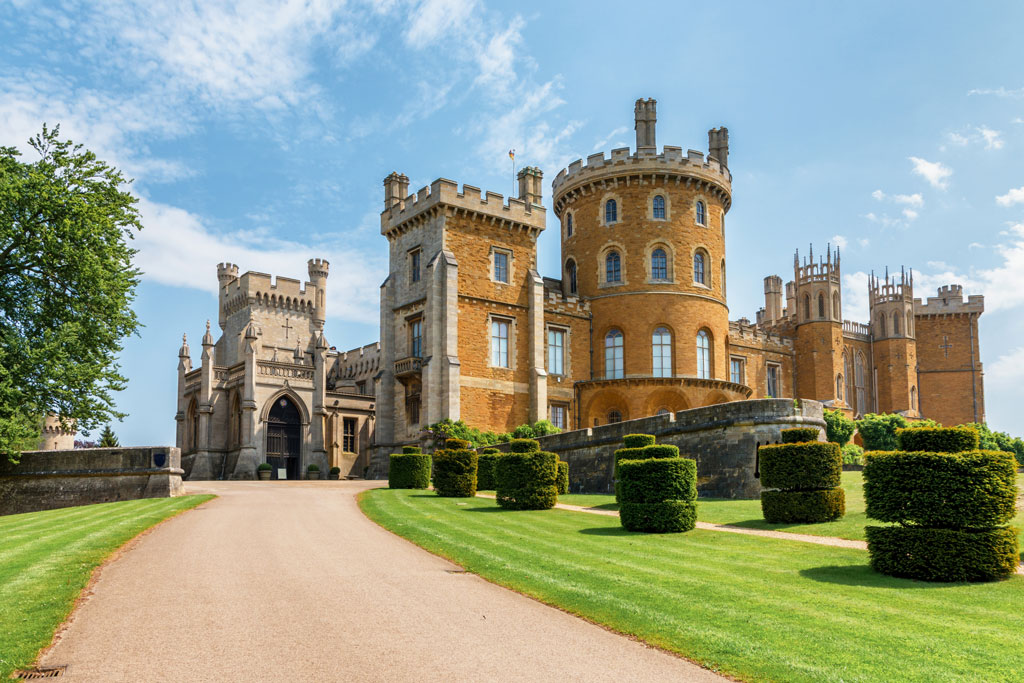 Video Shoot
The Anniversary video was filmed in about three days and features a wild, celebrity-filled party complete with booze, gambling, dancing, and a pool party. Even Queen Elizabeth II gets in on the action.
Video Cast
Simon, John, Nick and Roger plays themselves. Yasmin Le Bon also makes an appearance as herself.
Alexander Birkmyre plays the young John Taylor.
Tristan Pegg plays the young Nick Rhodes.
Cam Roberts plays the young Roger Taylor.
Joe Chambers plays the young Simon Le Bon.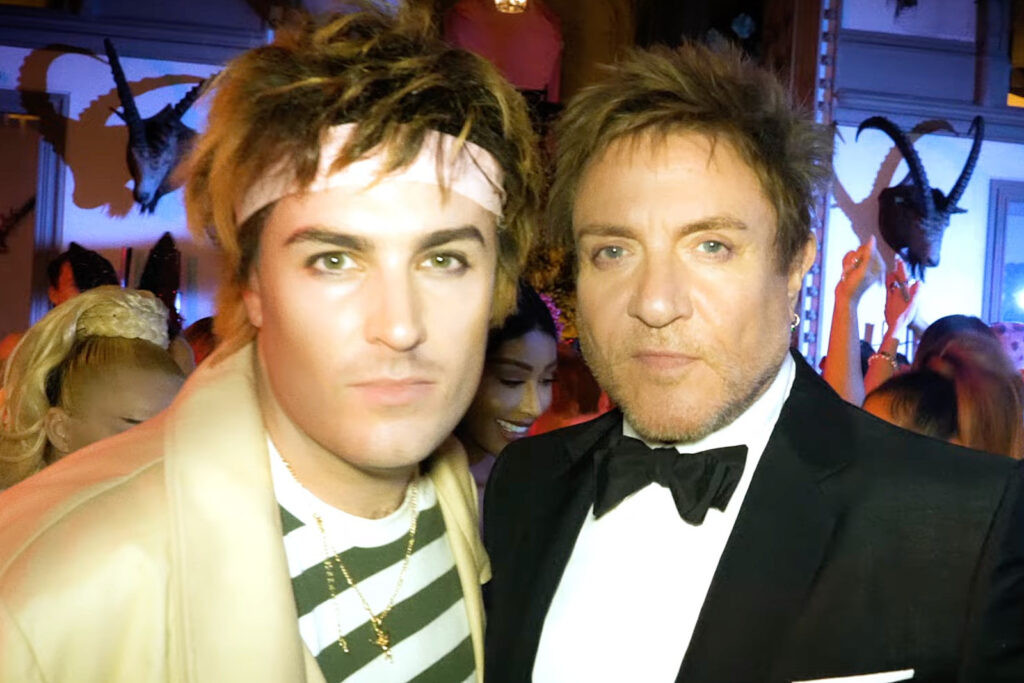 Anniversary 'Easter Eggs'
Anniversary features a lot of reminders of Duran Duran days-gone-by.
The bass is reminiscent of Wild Boys.
The opening notes have a similar sound to Night Boat and New Moon on Monday.
The "doo, doo, doo, doo" has Hungry Like The Wolf vibes.
The lyrics "celebrate this union" reminds us of Union of the Snake.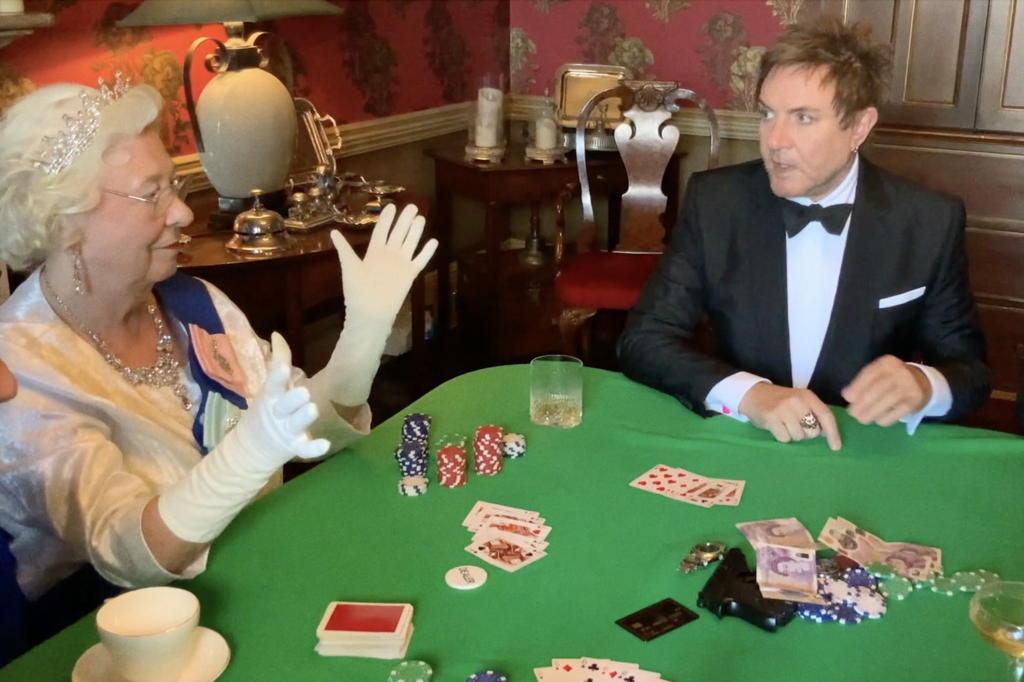 Duran Duran Anniversary Quotes
"Anniversary is a new song that not only commemorates our ability to stay together for 40 years but tips the hat to any partnership and friendship that has stayed together." – John Taylor
"With this one we decided that after four decades, we could actually look back a little — particularly with Anniversary, which is celebrating our time together. We reference lots of things, most notably Wild Boys." – Nick Rhodes